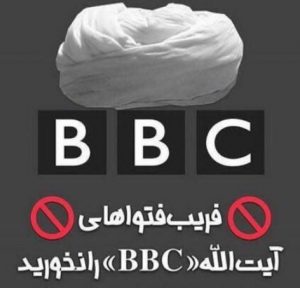 Monitoring Iranian activity in cyberspace, we have uncovered an online propaganda-and-disinformation operation, containing dozens of websites that impersonate western media outlets. At the center of the operation is the BBC Persian website. We call this operation Ayatollah BBC.
We estimate that the main objective of the operation is to undermine the credibility of western media outlets in the eyes of Persian speakers, presenting them as driven by political agenda and acting against the Iranian regime. Other objectives could be deterring Iranians from trusting websites they visit, and potentially spreading malware. while we do not have proof of malware being spared in websites covered in this report, in previous campaigns, such as Charming Kitten, fake news websites were used for this aim.
Some websites have been established over seven years ago, and have high rankings in search engines. In Google, Yahoo and Yandex the impostor BBC website is one of the top results in the first result-page. In Yooz and Parsijoo, Iranian search engines designed specifically for Persian speakers, only the impostor website appears in search results, and the legitimate website is not found at all.
The websites are promoted through social networks, such as Facebook, Twitter and Telegram.
In addition to websites impersonating western news outlets, we found websites impersonating Iranian news outlets. These websites aim to defame foreign media outlets and blacken their name to Iranians. These websites generate original content including video, podcasts, articles and "news" items.
Read the full report: Ayatollah BBC – An Iranian disinformation operation against western media outlets
A list of the fake websites is available below and on PassiveTotal. For subscribers of the ClearSky threat intelligence service, MISP event number 477.
bbcpersian[.]net
bbcpersian[.]net
persianbbc[.]ir
hemmatnews[.]ir
imamrezatv[.]com
imamrezatv[.]net
imamrezatv[.]org
ipress[.]ir
jonbesh[.]net
kayhanmehr[.]ir
ma-hastim[.]com
ma-hastim[.]ir
radiodirooz[.]com
radiodirooz[.]ir
radiodirooz[.]net
rasadtv[.]com
lifestyle.rasadtv[.]com
rasanehiran[.]org
sakhdari[.]com
valiamr[.]com