Our Partners
ClearSky is working with partners and peers to detect and mitigate cyberattacks around the globe.
Israeli cyber consortium
ClearSky is part of the Israeli Cyber Consortium companies, deploying cyber security solutions in many countries around the globe.  The Consortium is led by Israel Aerospace Industries and includes six leading cyber security companies: Checkpoint, Verint, Bynet, ClearSky, CyberX and ECI.
As part of our daily work we are collaborating with IAI-Elta and Aman Group and many other Cuber Integrators to supply our customers with cyber defense solutions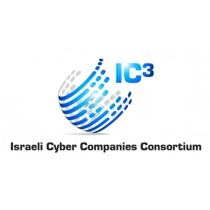 Cyber Colleagues & Peers
As part of our professional collaboration with peers in the Threat Intelligence industry we work together to mitigate cyberattacks with top tier threat intelligence companies such as: